Testimonials from our clients...

"Cindy & Gene were at all times organized and well informed, kind and courteous, and very often extended themselves beyond their professional obligation to see that all transactions ran smoothly. Their meticulous attention to detail made it possible to proceed in a timely fashion.
Thank you Cindy, for the great job you did selling our home. In a tough real estate market, you were able to sell our home in a favorable amount of time and close to the listing price. We appreciate your sincere efforts in marketing our home and providing us with timely updates. Your internet marketing savvy amazed us as well. Our home was listed everywhere! Thanks for making the process of selling our home go so smoothly."
Maddie and Dave White
"As first-time homebuyers, we were very fortunate to have Gene Williams as our Realtor and mortgage broker. Gene patiently took us through the process. We refer to him as "Uncle Gene" because of his sincere concern for our welfare."
A and M. Khing
"I would highly recommend Gene & Cindy Williams to anyone looking for highly motivated Realtors. Gene & Cindy don't just help you buy or sell, they personally counsel with you to determine the best approach to achieve your goals."
A. C. Financial Advisor
"Gene's demeanor, knowledge, and experience were evident from the moment we met him. His explanation of the entire home-buying process was invaluable. Gene helped us find the right home at the right price without any problems or delays."
J. and T. Ingebrightsen
"Our bumping into Gene Williams seemed more like a miracle than anything else. Although we were concerned about Gene being our agent as well as the seller's agent, Gene showed us we were in the right hands and could trust him."
T. and S. Raeside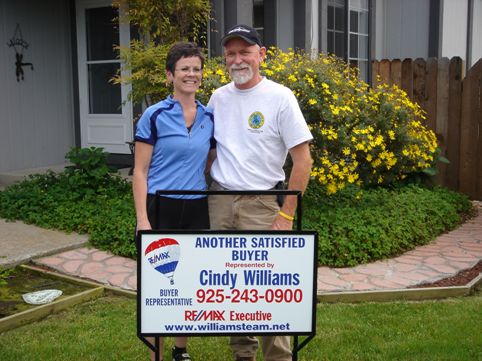 "We were very fortunate to be able to purchase a home with the help of Gene & Cindy Williams. We were sure we wouldn't be able to purchase in the area we wanted to be in, and with their help and expertise, they made it all possible. What could have been a "challenging" first time experience, they made a smooth and enjoyable one. We have, and will continue to, refer others to Gene and Cindy so they too can purchase a home with the confidence of professionals working for them."
~John and Akiko Fisher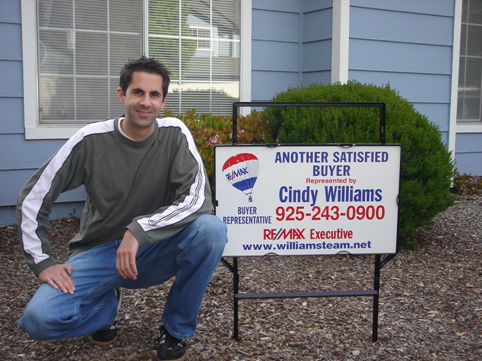 "Gene and Cindy went far beyond my expectations. I've never known real estate agents that do as much as they do.
Joe Horznik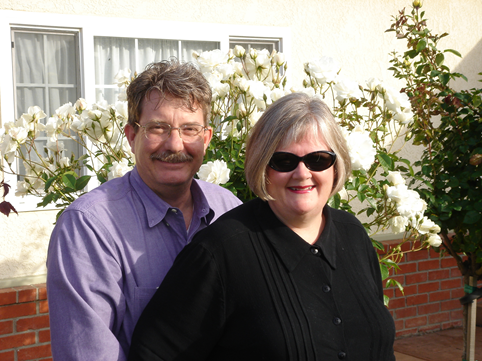 "Working with Gene and Cindy was like an all-inclusive vacation."
Mike and Ingrid Harlan, sold their condo in Livermore and moved up to a larger home that they absolutely love!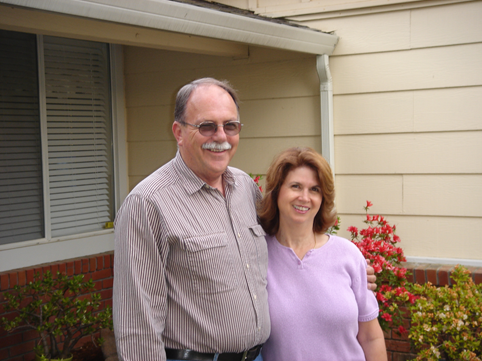 "We love our new home! We will refer everyone we know to Gene and Cindy for their real estate and mortgage needs! We had a very smooth transaction."

Bob and Cathy O'Connell relocated from the Peninsula to Livermore to be closer to their family.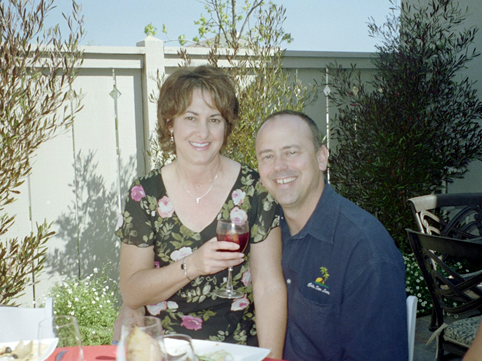 "We've used the WilliamsTeam both as Realtors and as a Lender and our transactions have always gone very well. Their guidance in a volatile market situation gave us the best price for our home. Their follow-up with customer service is exemplary (which is the reason we are repeat customers). We've always been impressed with their high integrity level too! We would recommend them to anyone who wants the best real estate consultants to work with!"

~Mark and Natalie Anderson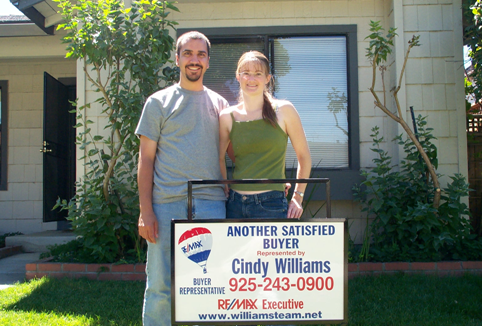 "We were referred to Gene and Cindy by our sister because they loved working with them for the sale of their home and purchase of a bigger home. So did we!"
Blake and Sam Sethi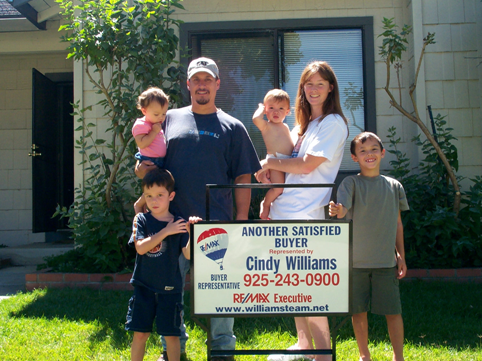 "We listed our home with Cindy & Gene did all of our financing for our new home. Both transactions went so smooth and I literally jumped for joy when I saw the house Cindy found for us!"
Kimo and Shawn Awana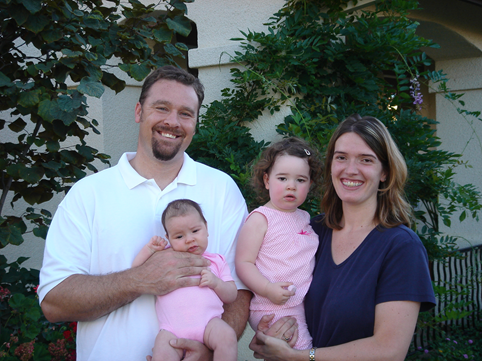 "We want to say Thank You! Laura and I have adjusted well in our new house. Not to mention Kylee is enjoying her big room and yard. We like it so much we may the sell the property in Pleasanton and stay a few more years. We will give you a call if that happens. It was very pleasant dealing with both of you. If I hear of anyone looking for a home I will sure to recommend your services."
~Steve and Laura Black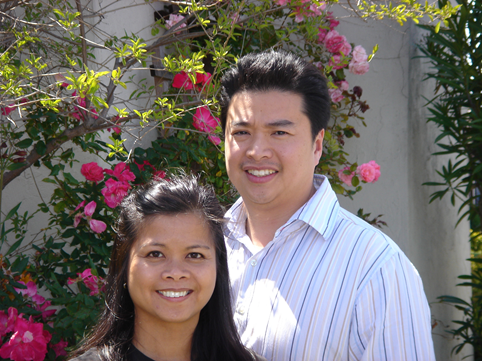 "Talk about a one-stop shop! The WilliamsTeam handled our loans, the sale of our home and the purchase of our new home. Then when Cindy and Gene came by to drop off a thank-you gift, Cindy helped advise us on the layout of our furniture. We had fun working with them!"
~Thomas and Shirley Eng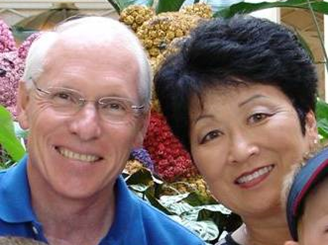 "After twenty-six relocations, we can testify that Gene and Cindy Williams were one of the best, most attentive, and engaging realtor teams with which we have had the pleasure of working. During a very difficult time in the market, they were able to maximize our return. Their attention to our needs and positive outcome was always first on their minds. Even after we relocated out of state, they took responsibility to see that our home was secure and always prepared to be shown. Their creativity was directly responsible in putting together a final deal that met our needs."
~John & Naomi Paget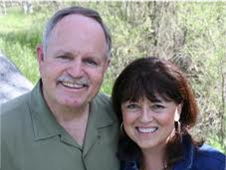 "Buying or selling a house is a personal thing. What begins as a hunt for a treasure can often end up being a frustrating and emotional experience. Because of this, it is important to find a realtor that not only has experience but also has heart and concern for their clients. Gene and Cindy Williams have both. We have used the services of The Williams Team, and we would highly recommend them to anyone who has real estate needs. Their warmth, wisdom, professionalism, and consistent follow through made working with them a great experience."
~ Ray & Debbie Alsdorf



"We enjoyed our transactions with Cindy and Gene Williams. Your team made our dream possible, & I wouldn't hesitate doing business with the two of you again. Our transaction was very complicated & intricate and if it wasn't for the Williams Team knowledge & experience in handling this, it wouldn't have worked out. It went through without a hitch! I am hoping my son and his girlfriend will move this way, and you can help them also. Thanks again for everything!"
~ Sheila & Robert Pendergrass
"After interviewing several Realtors, we chose Cindy & Gene for their experience, professionalism, excellent advice, and 'win-win' philosophy. Their communication and support were excellent and we loved them working as a team. We couldn't have asked for a better experience. It was first rate in every way!"
~ Jennifer Hess & Marsha Cummings


"I was a little apprehensive when I picked Gene Williams's name out of a list of realtors on my computer. Would he really do a good job for me selling a house in Northern California when I lived in Southern CA? Gene exceeded my expectations. He kept me up to date on the progress being made getting the house ready for sale, answered my numerous questions, offered suggestions on making the house more presentable, and made many trips to keep an eye on the property which I as an absentee owner appreciated. I would highly recommend he and his staff to anyone needing an honest, efficient, reliable realtor."
~ Mary Higgins
"My wife and I are very pleased from our decision to choose The Williams Re Group as our agent to sell our property in Pleasanton. While other properties around our house were on the market for few months, Shannon was able to employ correct and well-planned marketing result, we received an offer and sold the property on the first open house! Further, They are professional and courteous real-estate agents with excellent communication and customer service skills. We highly recommend The Williams RE Group to anyone planning to sell a property."
~ Mehdi & Yasi Salour
"I am a real estate agent licensed with the state of California and had been living out of state for several years when we decided it was time to sell our home in Pleasanton. She was remarkable in her management of the process and brought us a buyer resulting in a very satisfactory sales price. She truly cared that everyone involved was happy with the way things turned out. She was everything you expect a Realtor to be. We are convinced she earned her commission, obtaining a higher sales price than we would have received had I done it on my own or through other means. She was a pleasure to work with and we would absolutely recommend her for anyone with real estate needs."
~ Roline & Brian Artist
"Debbie Anderson is one of the best Realtors I have worked with. As a partner I found her reliable and trustworthy. My first deal on residential transaction, she helped with the process to close the deal on time. Debbie is hard working, honest, and believes in strong work ethics. She always tries to help people around her. Debbie wants her clients to be happy and satisfied with her service as a Realtor. She tries her best to get everything done on time. I have learned a lot from her."
~ Anisha Sodha, Realtor
"We selected Shannon and the Williams Team as our Realtors because we felt comfortable with her from the first meeting. She clearly understood our needs and objectives and gave us specific ways that she would address them. She followed through on those promises as well. We appreciated Shannon's approach to selling our home including her commitment to quality. Following the open house and upon receipt of offers, Shannon presented them in a very clear and logical manner which made evaluating them easy. Shannon takes a personal approach to Real Estate. She worked with us directly and often stopped by our home personally to follow up on many issues. With Shannon's hard work and commitment to quality, we received 9 offers within 24 hours of the open house and sold our home for $30K over asking price."
~ The Embree Family


"When we needed to put our house on the market in 2008 we knew it would be a very challenging time to sell, but there was only one person that we considered to be our real estate agent – Debbie Anderson and the Williams Team.
Debbie has that rare combination of drive and commitment to get the best possible deal for her clients, while doing so in a highly ethical manner. From past interactions with her we knew we could trust Debbie with our most valuable investment – our home.
Debbie not only helped us to sell our home for the best possible price, but she also worked out all of the details and ensured that we would have a smooth transition to our new home in Southern California. We would definitely have Debbie Anderson work with us again if we end up moving back to the Bay Area."
~ Geoffrey and Joyce Kiehl
"We just wanted to give a thank you for the hard work you did in helping us find our dream house. Debbie Anderson was amazing! She was extremely helpful, patient, knowledgeable, and always looking out for our best interest. She will always be our real estate agent, and also now will always be our friend. We had such a positive experience with her. We will definitely recommend her to anyone who is in the market to buy or sell a home. Thank you for everything,"
~ Mark & Kristy Palfalvi
"We would like to recommend The Williams RE Group as real estate agents. Shannon was our realtor in spring of 2005. Shannon did a splendid job managing the sale of our home even through the chaos that was occurring in our lives. We found that we were being transferred out of state, our condo had termites and at the same time, a family member was losing her battle of cancer in Michigan. Erin left to be with relatives in Michigan with complete confidence in Shannon. Shannon was in daily contact with both my husband and me. The tenting for the termites had to be scheduled and papers had to be signed, which were faxed or overnighted to Michigan. Everything went along smoothly thanks to Shannon. Shannon was present at the open house, even placing fresh flowers on our door! We received nine offers and our condo sold in a few days! She was an extremely hard worker, detailed and meticulous in the marketing of our home, and competent. She produced incredible results under difficult circumstances and was a pleasure to work with."
~ Erin & Jake Ostein
"I am a licensed real estate agent with the state of California. My field of work however is in new home sales. I chose Shannon to represent me as a seller because of her organization, attention to detail, promptness and professionalism. She was outstanding throughout the sale of my home in all of these areas. Shannon addressed all of my concerns immediately, was patient, understanding and worked with me to market the property. I received regular up-dates on market activity, always keeping me in the loop. I would definitely highly recommend Shannon to anyone selling or looking to purchase a home. She is dedicated, professional, and an outstanding agent."
~ Kelly Larsen
"I feel like I struck gold when I found The Williams Team! The whole house hunting journey was not just a business deal, but much more personal. We felt like real people. We had a lot of fun and could not imagine anything anybody else could have done more or better!"
~ Nelo & Riaz



"Due to the expert advice from the Williams Team, our house sold immediately despite the recent slowing in home sales. It was our pleasure to work with Gene and Cindy who are hard working, honest, and professional Realtors."
~ Ron & Mindy Kane
"I am happy to write this letter of reference for the very excellent service that you and Gene provided in selling our home in Livermore. As you know, it was really important to us to have knowledgeable and customer-service oriented brokers. We believe that you provided excellent staging for our home. We were particularly impressed by the large number of open-house showings that you held for our home. Additionally, I can't say enough about the beautiful brochure you provided to market our home. The pictures were phenomenal and really showed our home in its best light.
Your attention to detail provided just the right touch to make our home look its absolute best. We recognize that the market and the personal circumstances surrounding the sale of our home made this a very difficult situation in which to sell a home, despite that, you and Gene stayed positive until our home was sold and managed to get us a great offer for our home.
Finally, I would like to thank you both for helping us shop for another home in the surrounding community. Your efforts in this regard were above the call of duty and we sincerely thank you both.
Of course, we are happy to recommend any of our former or current neighbors to you for all of the above reasons. We wish you both much continued success in the future."
- Cheryle & Bruce Morgan
"Gene and Cindy Williams are an amazing team. Between the two of them all our selling needs were more than covered. Cindy handled details like staging and showings while Gene was a master with the paperwork and negotiations. We sold quickly for a great price and highly recommend the "Williams Team."
- Lorri and Scott Steer



"This recommendation letter is in regards to Gene and Cindy Williams of Keller Williams Realty in the Tri-Valley. We became aware of Gene and Cindy through a business directory. We checked their website out, asked for some information, and got an immediate response. Before we even scheduled an initial meeting Gene dropped off a packet of information on things to consider when you decide to sell your home. We scheduled a meeting with Gene and Cindy and they were very thorough and answered all of our questions. They took us to see some homes to begin the process of narrowing down our price range, likes, and dislikes. Gene and Cindy sent us emails as soon as new Livermore homes came onto the market in order to ensure we were able to quickly put an offer on the houses that met our specific criteria.
When we decided to list our home, Cindy provided us the option of having a design consultant to help in the showing of our home and arranged for professional pictures to be taken so that our home would look "its best". Gene and Cindy were always available by text, email, and/or phone and would promptly get back to you, making you feel that you were their #1 client even though they probably had several people that they were working with. Due to their expertise our house in San Ramon sold in four days and $30K over the asking price.
Gene was very knowledgeable about both the real estate and home financing process. Gene was able to ensure that all of the steps of the inspection, closing, and home financing processes were taken care in a timely and painless manner. We also needed some references for a painter and garage door installer which they were able to provide.
Plain and simple we were very happy with Gene and Cindy Williams and would use them again if we were in need and would recommend them to anyone looking to sell and/or buy a home."
- Randy, Alethea, and Sydney Bateman


I truly needed a Market Specialist.
I was looking for a needle in a haystack and Gene and Cindy found it for me! In a sellers market with minimal inventory, they found exactly the house I needed. I'm so happy with my house and the service I received from Cindy and Gene.
- Anne Kenny
"After interviewing 4 referred Realtor's in our area, we chose Gene and Cindy Williams to sell our home. From the beginning the Williams believed in our home and its value, giving us pertinent information that added value to our home that we weren't aware of. They suggested listing our home above what we thought it was worth and $50,000-$100,000 over the other Realtor's suggested price listing. Gene and Cindy walked with us through the process providing a stager, a repairman, etc., ideas and everything needed along the way.
Our home sold in 6 days!
Listing and selling our home with the Williams exceeded our expectations and we are so thankful to them. Gene and Cindy are honest, fair, and kind individuals who will work with you to give you the best experience possible and endeavor to get you the best price for your home."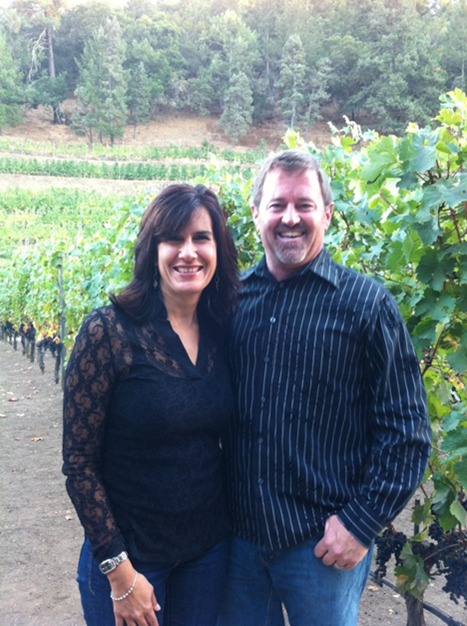 - Keith and Tina Reeser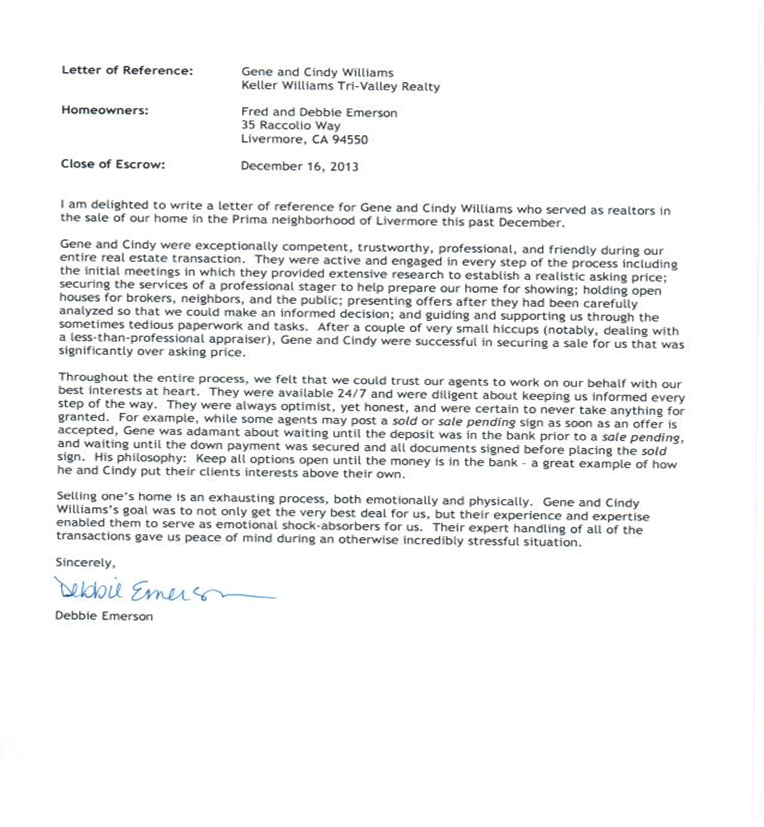 Dear Gene & Cindy,
Thank you both so much for being the best real estate team we have ever done business with. No one understands the stress that goes along with selling and buying a home and we had lots of it.
Gene and Cindy were always there to give us the encouragement we needed at the right time. From staging to moving, one of you always had the right answer. We got our price within 10 days and this morning January 1st 2015 we move to our new home where we hope to spend the rest of our years.
So Happy New Year to you both, and thank you so much for all of your hard work. We know you and Gene will sell many more homes in Prima and to our neighbors who are thinking of selling remember Gene and Cindy from Keller Williams!
Thanks so much…Tom & Vickie Grammatica
Dear Gene and Cindy,
Dave and I want to thank you for what a great job you both did for us on the sale of our home.
We have bought and sold many houses in our 34 years of marriage but I can honestly say this was the smoothest it has ever gone. From the beginning with Cindy to the signing with Gene, it was wonderful.
So thank you very much!
Sincerely,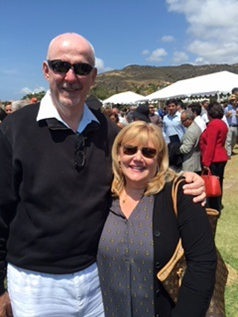 Dave and Barb Nevens
26 Raccolio
Keller Williams Tri Valley Realty
2300 First Street, Ste. 316, Livermore, CA 94550
Keller Williams Tri Valley Realty
Gene & Cindy Williams